Caring, Effective General Dentistry for Your Entire Family
Invisalign offer patients a discreet alternative to traditional braces by leveraging the latest technology. Patients can enjoy more comfortable and convenient orthodontic treatment and in some cases, can also achieve their results more quickly.
Using patented triangular brackets and a heat-activated wire, new FASTBRACES® offers a unique technology that specifically targets the roots of teeth. This efficient method is more affordable for many patients, and can eliminate the need for extractions. In some cases, FASTBRACES® can straighten your smile in as little as three months, with most patients achieving a beautiful, symmetrical smile within a year. This technique can correct many mis-alignments, but is not for every patient.
If you have more serious misalignment, we may recommend traditional braces. Braces are also a better choice for younger children who may not remember to wear removable aligners. If you opt for traditional braces, our highly skilled Orthodontists will fix metal brackets to your teeth, connecting them with a flexible wire.
Our highly trained doctors use very gentle techniques to perform root canal therapy with little to no discomfort such as wave one technology. In many cases, this treatment may be the only way to save your tooth and prevent infection from spreading to surrounding tissue. If the infection is minimal, he can often perform the treatment in a single appointment. During this procedure, your dentist will clean and disinfect the root canals and restore your tooth with a dental crown. This restoration will be custom-designed to blend with your smile.
At New Jersey Dental Centers, we offer both traditional silver amalgam and tooth-colored composite resin fillings. Both types can protect your tooth and seal it off to prevent further decay. Silver amalgam is very strong, but it may eventually affect the color of your enamel. Composite will match your smile and bond firmly with your tooth. If you have older restorations, our doctors can also replace your amalgam fillings. For your safety, we have a specialized machine to capture mercury vapors.
We will always try to save and restore compromised teeth. However, in cases of irreparable damage, extraction may be the most effective option. If you do require tooth extraction, we will use gentle techniques, and we will determine the most appropriate restorative treatment. We can also perform wisdom tooth extractions, including removing impacted and partially impacted teeth. Through regular exams, we can monitor the development of your teen's wisdom teeth and decide whether extraction is necessary.
Gum disease can affect your dental health for life, leading to tooth loss, gum recession, and even bone degeneration. our doctors can treat gum disease at all stages. A deep cleaning is the most common treatment for moderate periodontitis. Your dentist will clean pockets of bacteria from your gums and provide tips for improved dental health. In the more advanced stages, you may require osseous gum surgery to treat bone loss. Our dentists use precise surgical lasers for blade-free treatment.
Emergency Services
At New Jersey Dental Centers, we are here for you and your family whenever you need us. We have a 24/7 answering service, so you will always be able to talk to someone about any urgent concerns. We also provide treatment for many different dental emergencies, including broken, knocked out, and cracked teeth, as well as toothaches and damaged gum tissue. We will get you in to the office as soon as possible, and we will provide tips to minimize discomfort in the meantime.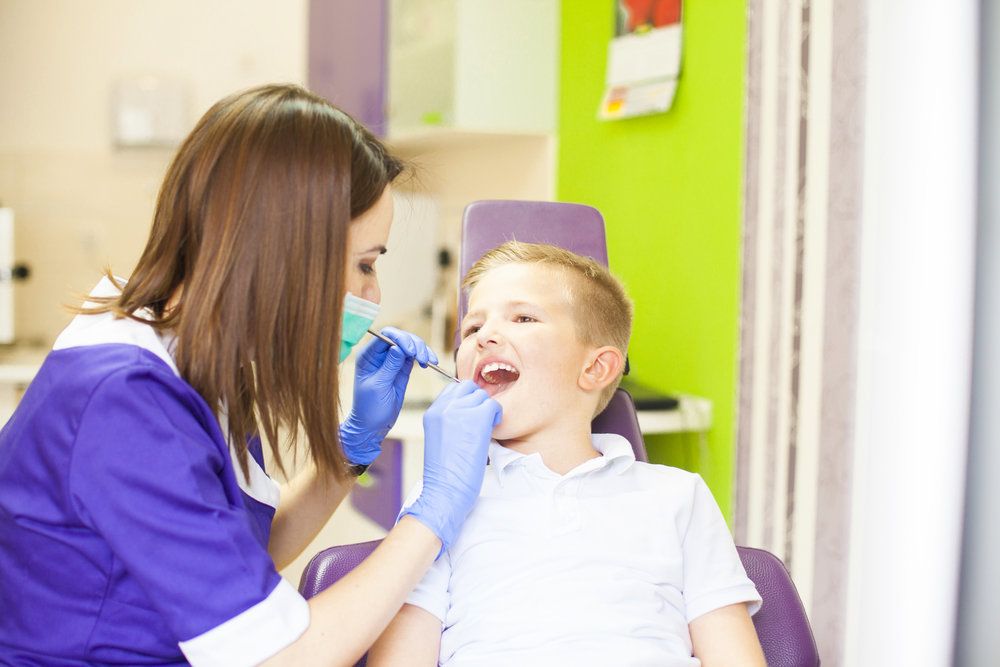 Preventive Care
Although we provide a full array of dental treatments, outstanding preventative care is a hallmark of our practice. Through regular checkups and cleanings, we can prevent serious dental issues. If they do occur, we can address them at the earliest stages. At each appointment, we will also conduct an oral cancer screening, and we can perform a biopsy, if needed. In addition, we offer special preventative procedures for our pediatric patients. Fluoride treatments and sealants can strengthen your child's teeth and reduce the risk of dental decay.
Specialized Care
We are proud to be your go-to source for compassionate family care. Thanks to our gentle approach and friendly demeanor, we provide excellent pediatric and special needs treatment. Our team knows how to make dentistry fun so that our patients can relax in the office. We also offer complete senior care. Our office is fully accessible with special chairs and equipment for patients with limited mobility. In addition, we offer a 10% senior discount on our services.